Linens
All cloths are 100% poly (except disposable tablecloths). Prices apply to white or colored cloths. All orders must be placed at least 10 business days in advance. No changes or cancellations can be made after this point. Customer is responsible for linens ordered unless cancelled before 10 business day period. Extra charges may result for linens returned with stains or burn holes. All linen orders must be prepaid.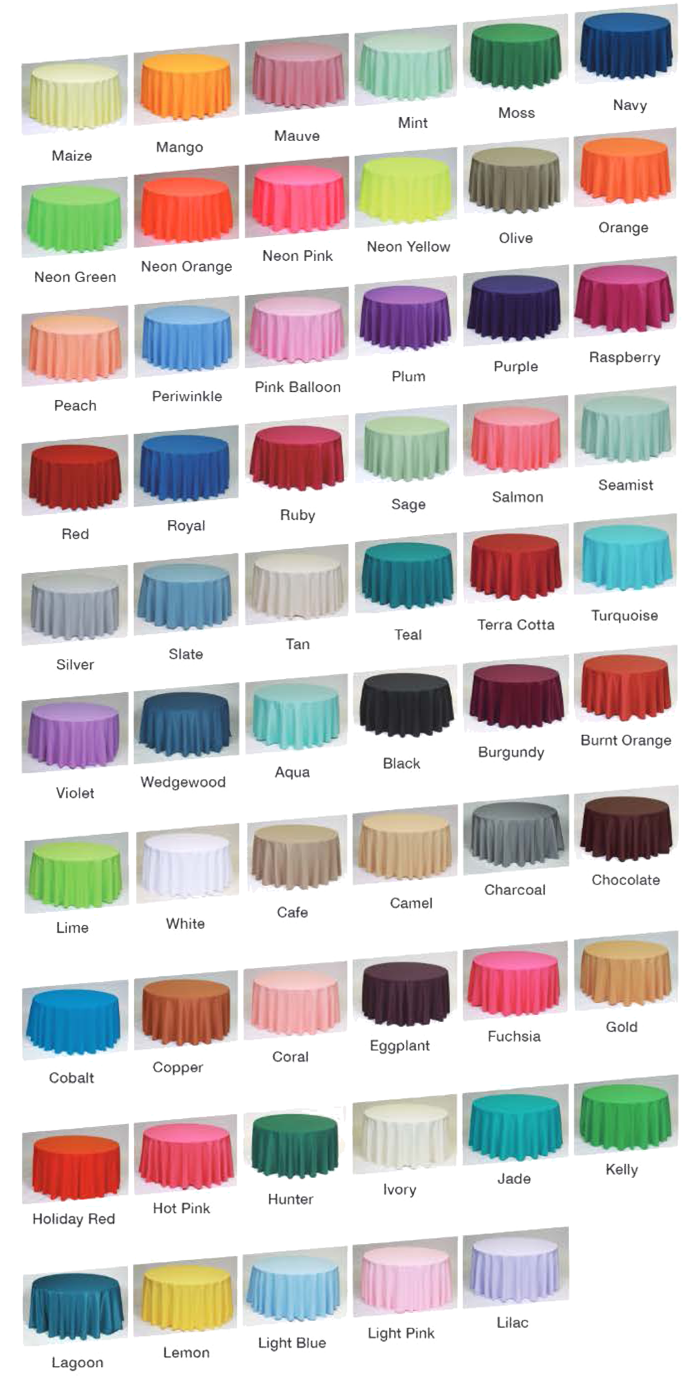 Banquet/Rectangle (For 8' x 30" table)
Tablecloths
90" x 156"
90" x 132"
60" x 120" checkered
60" x 120"
Skirting
13' to skirt table front and sides
8' to skirt table front
5' table skirt
Round (For 5' round table)
Tablecloths
132" Round
120" Round
108" Round Checkered
108" Round
96" Round
Decorative Overlays
90" Square Overlay
72" Square Overlay
54" Square Overlay
Umbrella Tablecloths
90" White with Center Hole
Napkins
Disposable Tablecloths
Custom Fit Plastic Covers