Staging
Need an onstage tent or bandshell? See our tents pages. Call or request assistance for sizes and limitations.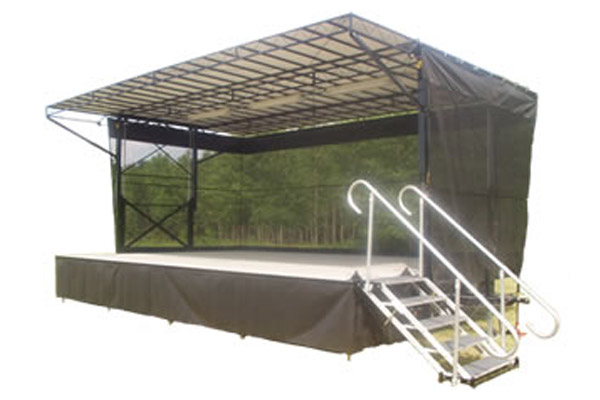 QuikStage
16' x 24' with Step, Awning and Skirting. Includes hydraulic trailer and hauling to site.
Biljax Multistage
Available in 4' x 4' sections. Pick your size and height. Adjustable to various heights, such as 8", 15", 24", 30" and 36".
Carpeted Top
Non-Skid Top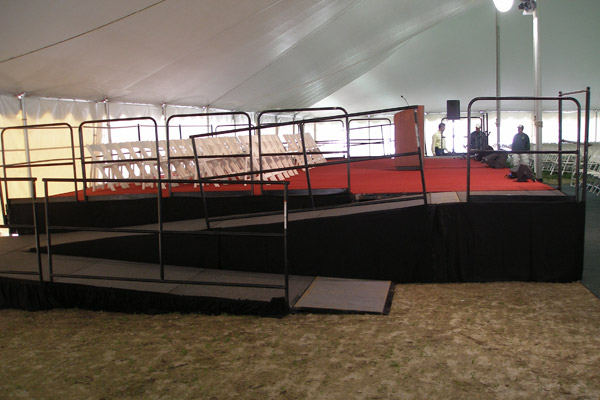 Handicap Ramps
Grading equals 1" drop per linear foot.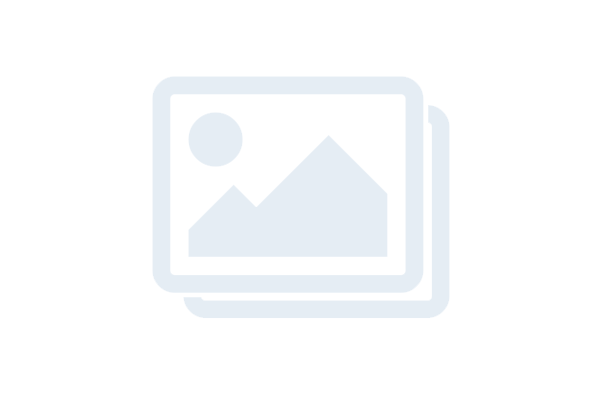 Stage Accessories
Stage Steps (w/ railing)
Stage Railing
Stage Skirting